Data Query UX and Collaboration for Apache Hive, Apache Impala and other SQLs Databases: https://gethue.com/blog/hue-4-7-and-its-improvements-are-out/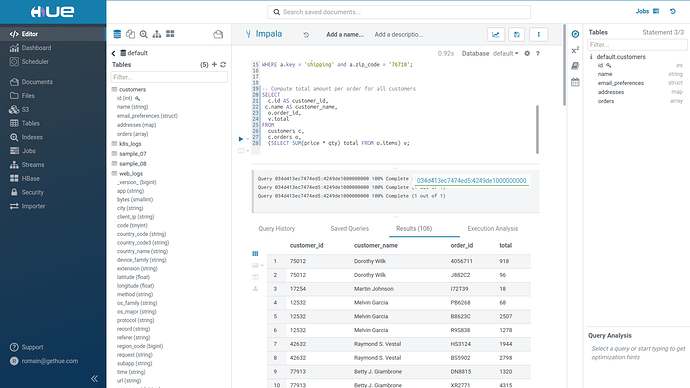 Romain
Great news! What would be an easy way to upgrade CDH 5.16 to HUE 4.7 any parcels?
Officially Hue 4.7 will come in Cloudera CDP - Data Center 1.1. It is only DIY via an upstream build if you are using another version.
@Romain any major differences in hue.ini from 4.6 to 4.7?